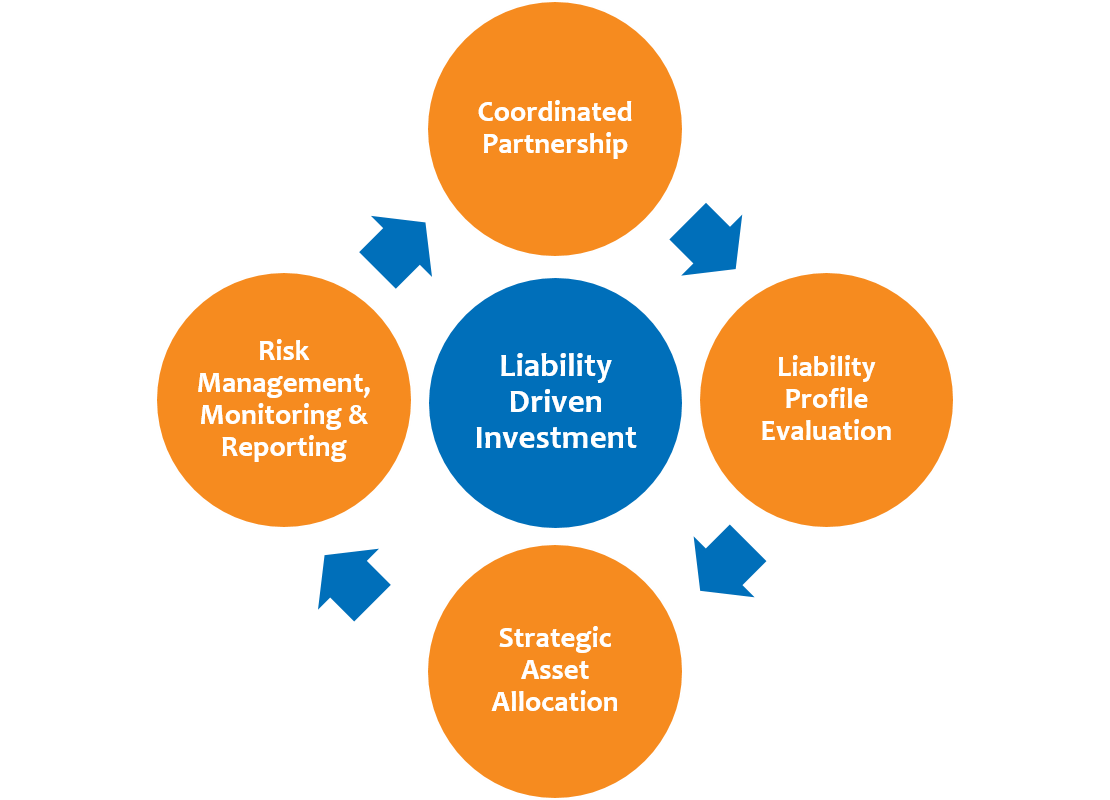 For over 30 years, Penn Mutual Asset Management has been partnering with insurers to manage their general account assets. Our seasoned team of investment professionals has extensive experience in managing total return strategies as well as liability driven investing (LDI) solutions. As a trusted partner, we recognize the confidence bestowed upon us by insurers and take pride in delivering customized solutions to help meet client objectives.
LDI is a core competency of our firm, as evident through our long track record. We employ a dedicated team of quantitative analysts with actuarial expertise to assist insurance companies in the design and implementation of a tailored LDI solution. Our comprehensive approach considers risk tolerance, current and projected liquidity needs, accounting and regulatory requirements and asset/liability modeling in portfolio design and monitoring.
The team has a deep understanding of the discipline and process required to hedge portfolio duration, credit and equity exposure within an asset/liability management (ALM) framework. This expertise enables us to identify and invest in attractive total return opportunities, creating an alpha overlay, while minimizing tracking error of assets versus liabilities.
To further support the complexities of insurance investment portfolios, our infrastructure provides access to robust deal flow, thus creating a sourcing advantage along with extensive counterparty relationships relative to smaller peers.
Let's start a conversation regarding LDI, and how we can partner with you. Please contact us.